The Sharktooth Control Valve is the first triple eccentric type control valve exclusively designed for process control and throttling purposes. The patented "Throttling Trim Cartridge" creates a valve that exhibits significant improvements in performance, simplicity, and economy. Sharktooth control valves have excellent throttling characteristics and provide aerodynamic noise attenuation and liquid cavitation reductions. They are suitable for a wide range of services from cryogenic temperatures up to 850F for liquids, gasses, and steam.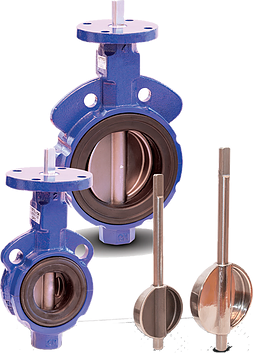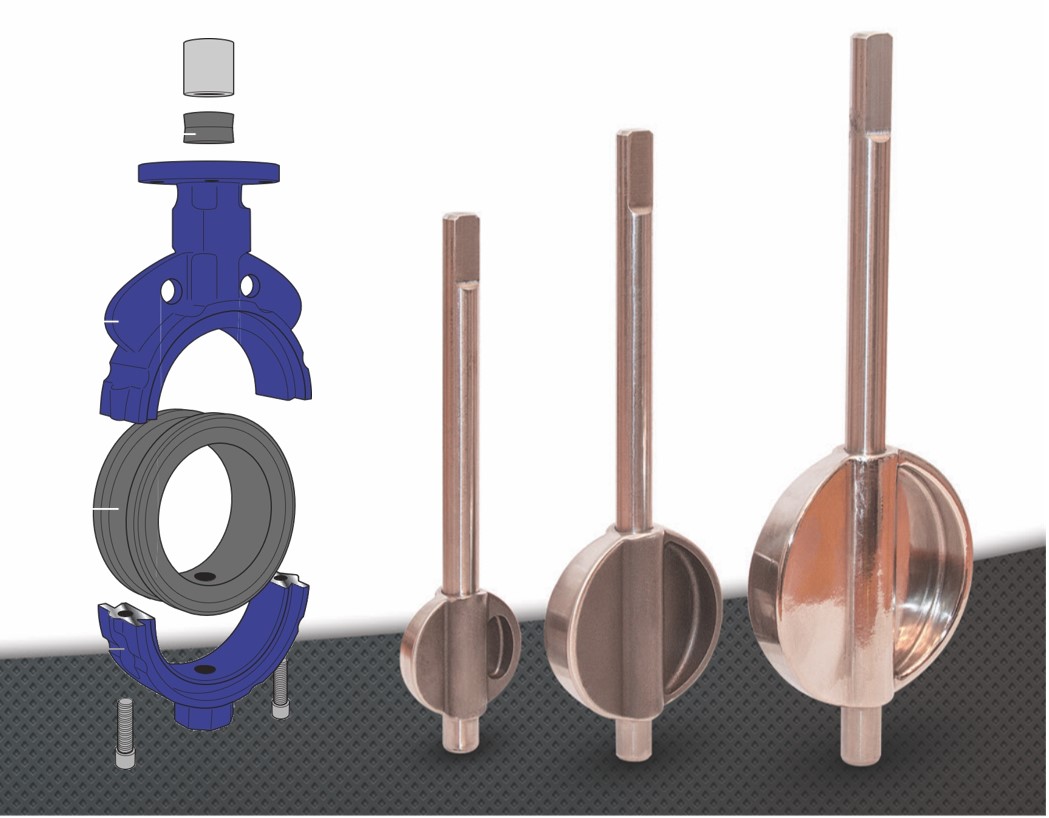 The Z-Disc technology, invented by Dr. Hans Baumann P. E., enables a low cost, resilient seated butterfly valve the ability to out-perform more expensive style control valves. The unique, patented, shape of the Z-DISC vane offers a number of distinct advantages to the user typically only found in much more expensive style control valves. The unique design produces an equal percent flow characteristic, which allows for a constant gain response throughout the entire opening angle. This produces a linear inherent flow characteristic of the control loop. It also has low breakaway torque and is unaffected by fluid induced dynamic torque problems. The Z-Disc is an excellent low-cost solution for non-extreme flow control conditions.
---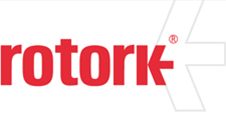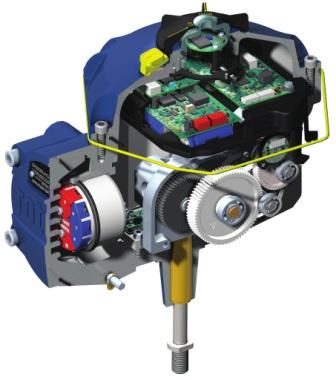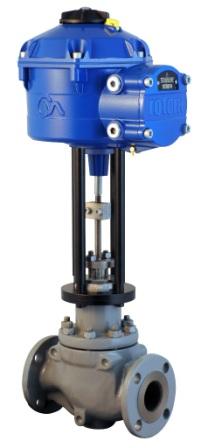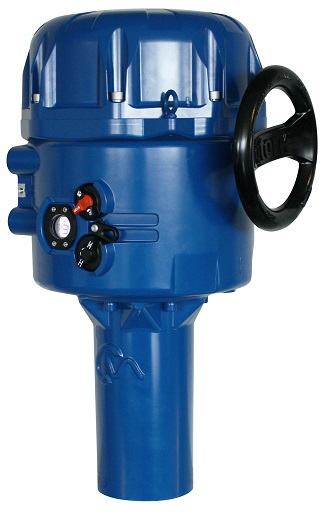 The CVA and CMA range of linear and quarter-turn actuators provide an electrically powered process control operator suitable for most control valve types and sizes. These actuators set a new standard for process control and valve actuation, Using advanced motion control technology to provide exceptional positioning and dynamic performance. Super-capacitors used for fail to position capability. Actuator calibration, configuration and interrogation are performed non-intrusively using wireless Bluetooth communications. Linear and quarter turn outputs available.
---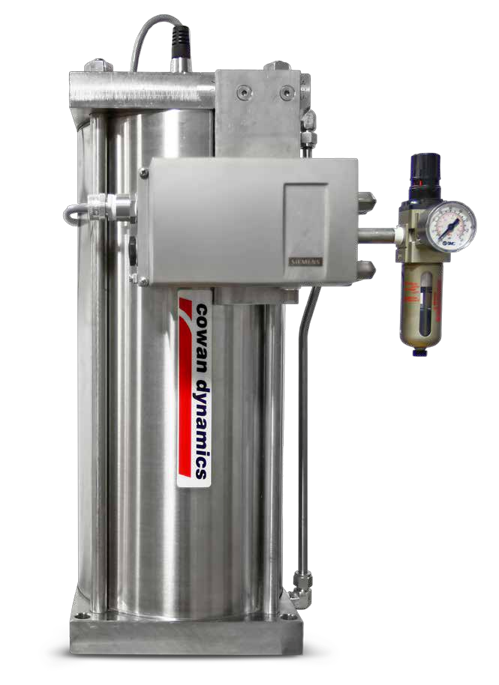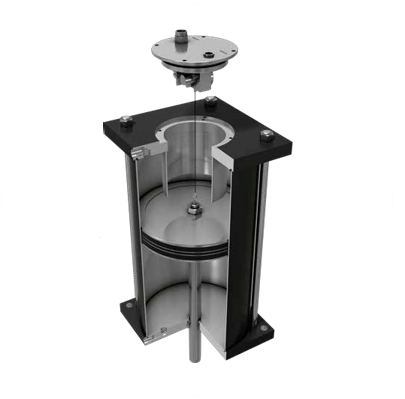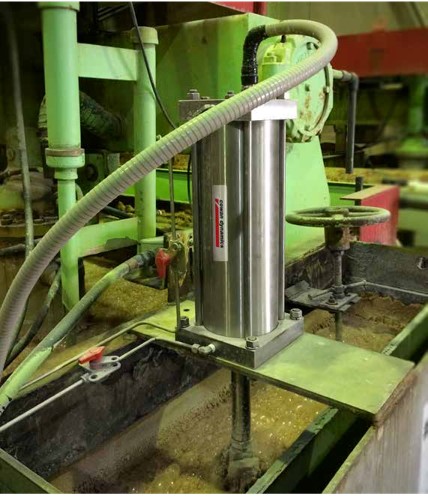 The Cowan Dynamics AT Series Dart Valve Actuator provides exceptional control to maximize yield. Utilizing a patented, self-contained position feedback transducer, conventional linkage arms are eliminated. This innovative design allows for a remote mounted digital positioner and/or control panel that optimizes the performance of your floatation bed control. No more exposed linkage arms that easily become jammed, loosen, or damaged. A retrofit of the AT Series system will maximize throughput by optimizing your dart valves, as well as save money on maintenance by limiting common failure components in existing systems.
---



Simply Better Technology! The QuadroSphere trunnion ball valve protects its seats by minimizing fluid media velocity contacting upstream seating surfaces during cycles. As the QuadroSphere closes, fluid media applies pressure to the upstream seat ring urging it against the ball's upstream sealing lip for leakproof performance. Features on the ball remove debris from the seats ensuring a clean, tight shut-off each time it cycles.
---

The WSA Ni is a unique nickel infused actuator that employs an Autocatalytic Nickel Infusion process to deliver a uniquely effective corrosion resistant actuator for use in aggressive environments, under high humidity, and in application areas where an attractive, long-lasting surface finish is desirable.
MORE>>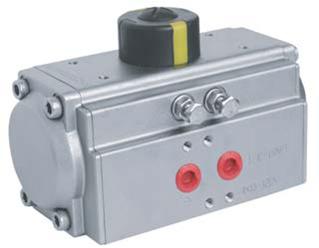 ---


Sur-Flo Meters & Controls has thirty (30) years experience selling to the oil and gas industry the most "robust" products in the industry. Sur-Flo Meters & Controls has engineered the most robust control valve on the market surpassing all standards in product life, simple functional design and maintenance. This bi-directional valve accurately and consistently controls liquid and gas pressure flow under most field conditions. Unique axial flow designs with high recovery factors and high volume capabilities make this pressure control valve an excellent choice to reduce noise, icing conditions and cavitation damage. Superior resistance to abrasions and extended life are achieved by combining carbon or stainless steel body and cone assembly with an elastomer sleeve. By incorporating an elastomer sleeve to control the process instead of a spring and diaphragm, the control valve is designed with simplicity as it consists of four pieces instead of multiple parts found in other designs. Fewer components allow our valve to be changed out in the field in minutes saving valuable time and money.