Butterfly Valves


Center Line has been a market leader in quarter-turn valves for more than 40 years, and we have earned a reputation as a supplier of superior valves at competitive prices. Quality is designed into Series 200, 225, and 250 butterfly valves from Center Line. These valves feature a phenolic-backed cartridge seat and precision-machined parts to assure years of dependable operation.
---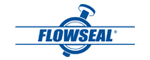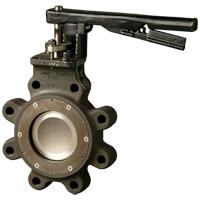 **Flowseal** **Flowseal HP** Floweseal® High Performance butterfly valves can be supplied in cast carbon steel, stainless steel and aluminum bronze in either wafer or lugged bodies and pressure classes up to Class 600, sizes up to 48". Optional seating includes metal seat, and polyethylene. These valves are built to handle your high performance requirements.
---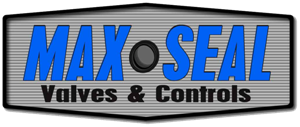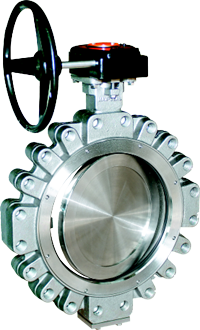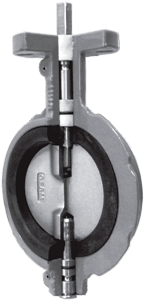 Max-Seal is a full line manufacturer of high quality butterfly valves. Designs include the Performance Series rubber seated valve, High Performance Series, and Extended Range Series valves. Sizes are from 2" to 120" for pressures from 150psi to ANSI Class 1500.
---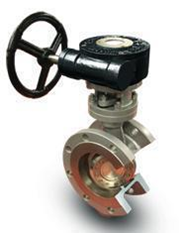 Featuring the premium Triple Offset design, the Newmans TOV is a zero leakage valve in both directions utilizing a Stellite/316 SS metal seating surface carefully matched to provide superior sealing. The Triple Offset design uses three separate geometries of disc/stem orientation and rotation to accomplish bubble tight sealing. The proven conical seating feature allows Newmans Triple Offset Valve to operate with minimal torque, increased temperatures and longer life cycle. The disc and body seat engage with no rubbing of the seating components.
---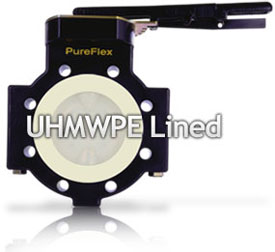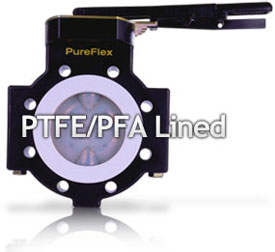 PureFlex advanced composite butterfly valves are the strongest, lightest, most chemically resistant valves in the industry. The fully lined, composite valves are manufactured to be corrosion resistant inside and out in hostile services. The valves have the strength of steel with 1/2 the weight and are 10x more impact resistant than standard FRP. They are used for shut-off and throttling of most known corrosive fluids, and have the purity required for ultra-pure applications. They can be used for end of the line service and are bubble tight at full rated pressure of 150psi, have triple stem seals and can operate at temperatures of -60ºF to +250ºF.
---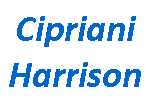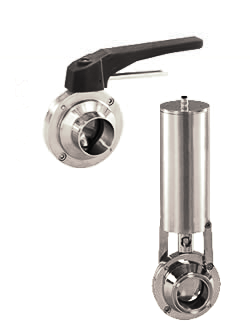 Cipriani Harrison's Butterfly Valves are made from forged 304L and 316L stainless steel, are highly polished and come standard with FDA silicone seat and a two-position squeeze handle. The dense, polished valve disc has a slim design, which allows for a high Cv and the PTFE stem bushing ensures an extra smooth disc rotation. Available in sizes from 1"- 8" with Sanitary Clamp, Butt- Weld and I-Line end connections as standard. A variety of handle options as well as vertical and horizontal pneumatic actuators provide flexibility in design and application.